Articles/Links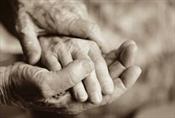 When seniors and their families are faced with important life decisions, sound and accurate information can be crucial. Here are just a few of the many resources available to help with making informed decisions.
640 By Pass Road
Cadiz, KY 42211
Phone: 270-522-0018
Fax: 270-206-4281
Veterans Benefits
If you are a Veteran or the surviving spouse of a Veteran, you may qualify for assistance to help with the cost of assisted living. For more information about the Aid and Attendance Benefit contact Veterans
Affairs at 1-800-827-1000 and ask for the VA representative nearest you. They will be happy to walk you through the process of determining your eligibility and filling out the paperwork.
Veterans Financial representatives specialize in funding options that pay for current or future long term care expenses. Call Veterans Financial, Inc. at 1-800-835-1541, or visit veteransfinancial.com.